Laboratory for Bioarchaeology
palaeoanthropological collection
The Paleoanthropological collection was established in 2001, as a research facility of Department of Archaeology, for the purpose of collection, curation and study of human skeletal remains from Prehistoric, Classical and Medieval periods. the collection houses approximately 700 skeletons from various periods. The most important part of it is the Danube Gorges anthropological collection, which consists of c. 500 skeletons from the Mesolithic and Neolithic periods (c. 9500-5500 BC). The skeletons originate from sites which are very important for understanding of European prehistory (for example Lepenski Vir), and are significant for the study of the processes of Neolithisation in this part of Europe.
Associate professor Dr Sofija Stefanović is the head of the Paleoanthropological collection.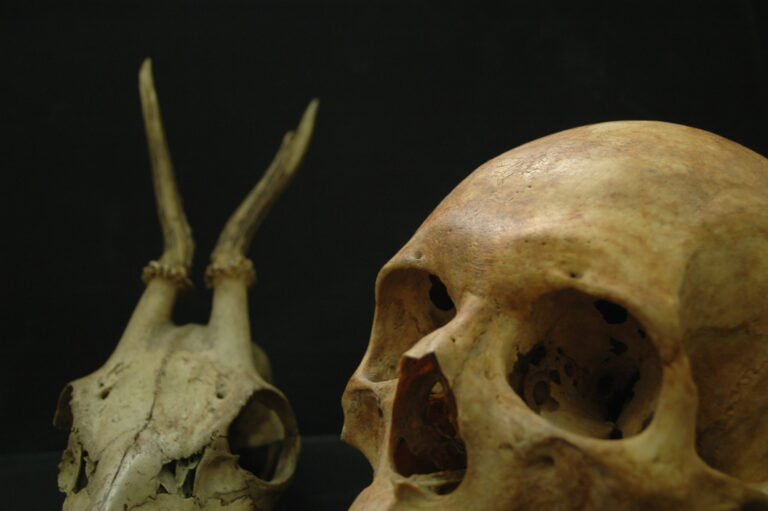 Archaeozoological collection
The collection contains vertebrate (mammal, bird and fish) skeletal remains, and a small number of molluscs. It consists of specimens from archaeological faunal assemblages from Serbia, as well as recent specimens. It is organised according to skeletal elements (skulls, lower jaws, antlers/horns, teeth and postcranial skeletal parts), and is continuously supplemented with specimens from currently studied assemblages.
Professor Dr Vesna Dimitrijević is the head of the Archaeozoological reference collection.